About | Melissa Hullman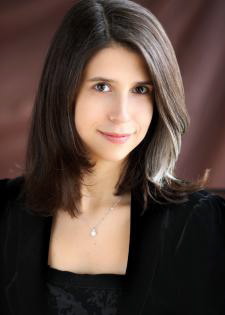 Melissa Hullman's dedication to connecting the worlds of music, movement, and medicine has empowered over 1200 musicians to develop greater ease and freedom in performance.
As Founder of Balanced Musician, her peak performance clients include top prize winners at international competitions, members of major symphony orchestras, faculty at conservatories across the US, students and
professionals preparing for auditions, and performing musicians from all genres, including from The Juilliard School, Kennedy Center Opera Orchestra, New England Conservatory, Baltimore Symphony Orchestra, Oberlin Conservatory of Music, Sphinx Virtuosi, Peabody Conservatory, "The President's Own" United States Marine Band, Eastman School of Music, Sphinx Symphony, The University of Michigan, Boston Philharmonic, National Conservatory of Colombia, Bogota Philharmonic, National Symphony Orchestra of Colombia, Soulful Symphony, Music Institute of Chicago, Boston University, and Ithaca College.
Recognized for her work as a specialist in musicians' injury prevention, musicians' movement retraining, and peak performance

, Melissa Hullman serves on

the Performing Arts and Medicine faculty at Peabody Conservatory of the Johns Hopkins University.
As faculty and course developer for the Playing Well Anatomy+Movement series at Peabody, she has contributed course material on the application of the principles of biomechanics and kinesiology to musical performance. In addition, in 2015-2016, she served on the Peabody Institute's Music and Medicine Task Force, which provided recommendations for the formation of the Johns Hopkins Center for Music and Medicine and the Johns Hopkins Rehabilitation Network Clinic for Performing Artists at Peabody. She has also served on the SmartGuitar development
team
and is a research team member for a musicians' dystonia study at Hopkins.
Always teaching, Melissa Hullman's career also features appointments to the violin and viola faculty of the Peabody Institute, and presentations in the US and abroad, including sessions for the American String Teacher's Association National Conference, Baltimore Symphony Orchestra, Sphinx Organization, the
Peabody Institute of the Johns Hopkins University,
and teacher trainings in Peru and Colombia, among others.
Ms. Hullman served as
President of the MD/DC Chapter of the American String Teachers Association, and has been Assistant to the Chair for the ASTA National Solo Competition, and Chair of the MD/DC ASTA Solo Competition. She has adjudicated

numerous competitions and events, including the
Columbia Orchestra Young Artist Competition, Pennsylvania/Delaware State Chapter's ASTA Certificate Exams, Peabody Honors Competition, and Baltimore Symphony Youth Orchestras Concerto Competition, among others.
Locally, her students have been honored as featured soloists in performances with Full Circle Dance Company, Baltimore Symphony Orchestra, Baltimore All County Honors Orchestra, at Maryland Artscape, and on the Education Channel; as first chair players in orchestras throughout the region, including the Maryland All-State Orchestras, Baltimore Symphony Orchestra Side-by-Side Concert, Baltimore Symphony Youth Orchestras, Peabody Youth Orchestra, Baltimore All-County Junior and Senior Honors Orchestras, Maryland Youth Symphony Orchestra, and the FAME Youth Chamber Orchestra; and as prizewinners in competitions including the Peabody Honors Recital and MD/DC American String Teachers Association Strings Plus Chamber Music Festival. They have auditioned for and attended summer music festivals in the US and Canada, including Tanglewood (BUTI), Heifetz Institute, and Interlochen, and have received scholarships to study Violin Performance and Viola Performance at Oberlin Conservatory, Peabody Conservatory, Boston University, Temple University, and University of Maryland, among others.
Ms. Hullman performs with orchestral and chamber ensembles spanning several genres, from her classical roots to tango and jazz, and has been invited to share the stage at such notable venues as the Kennedy Center, Canadian Music Week, the World Bank,
Musikfest, Carnegie Mellon University, Maryland Artscape, the historic Fundación Orquestra Sinfónica de Juvenile (Bogotá), and Brooklyn's Jalopy Theatre. She has performed on albums featuring composer Jonathan Leshnoff, Americana songwriter Caleb Stine, Montreal indie folk band Frank Feutre, and singer/songwriter Ellen Cherry. Her musical collaborations include tango with Venezuelan pianist César Orozco, chamber jazz with pianist Marc Irwin, tango/jazz/improvisation with Jake Leckie and Susan Alcorn, and Indian music with K.S. Resmi, percussionist N. Scott Robinson, and tabla maestro Debu Nyack.
As an orchestral musician, she has premiered and performed new works in performances with Inscape Chamber Orchestra and the Ann Arbor Symphony, and as a young violinist was a member of the York Symphony Orchestra. She performs regularly as a duo with her husband, cellist Doug Jameson, and with the
Victoria Piano Trio
.